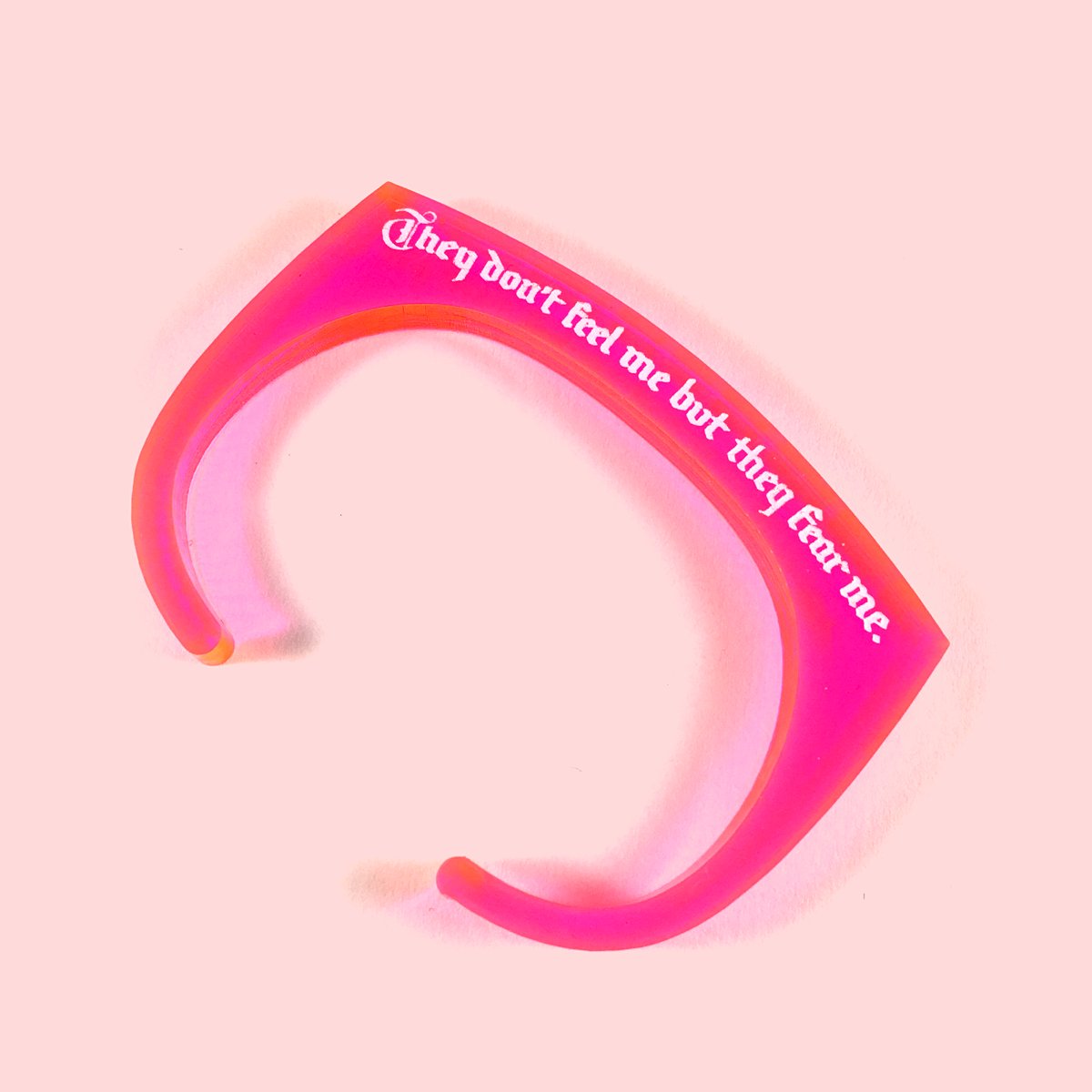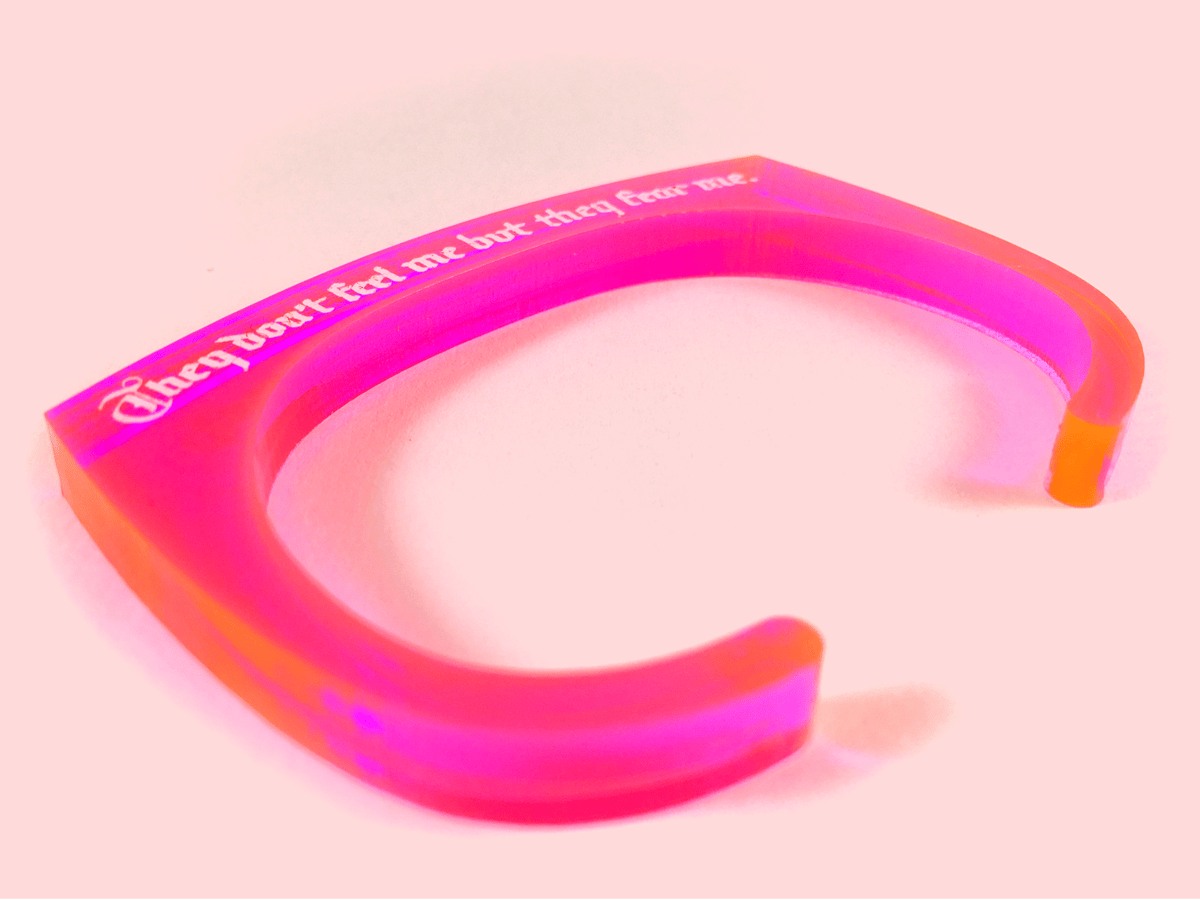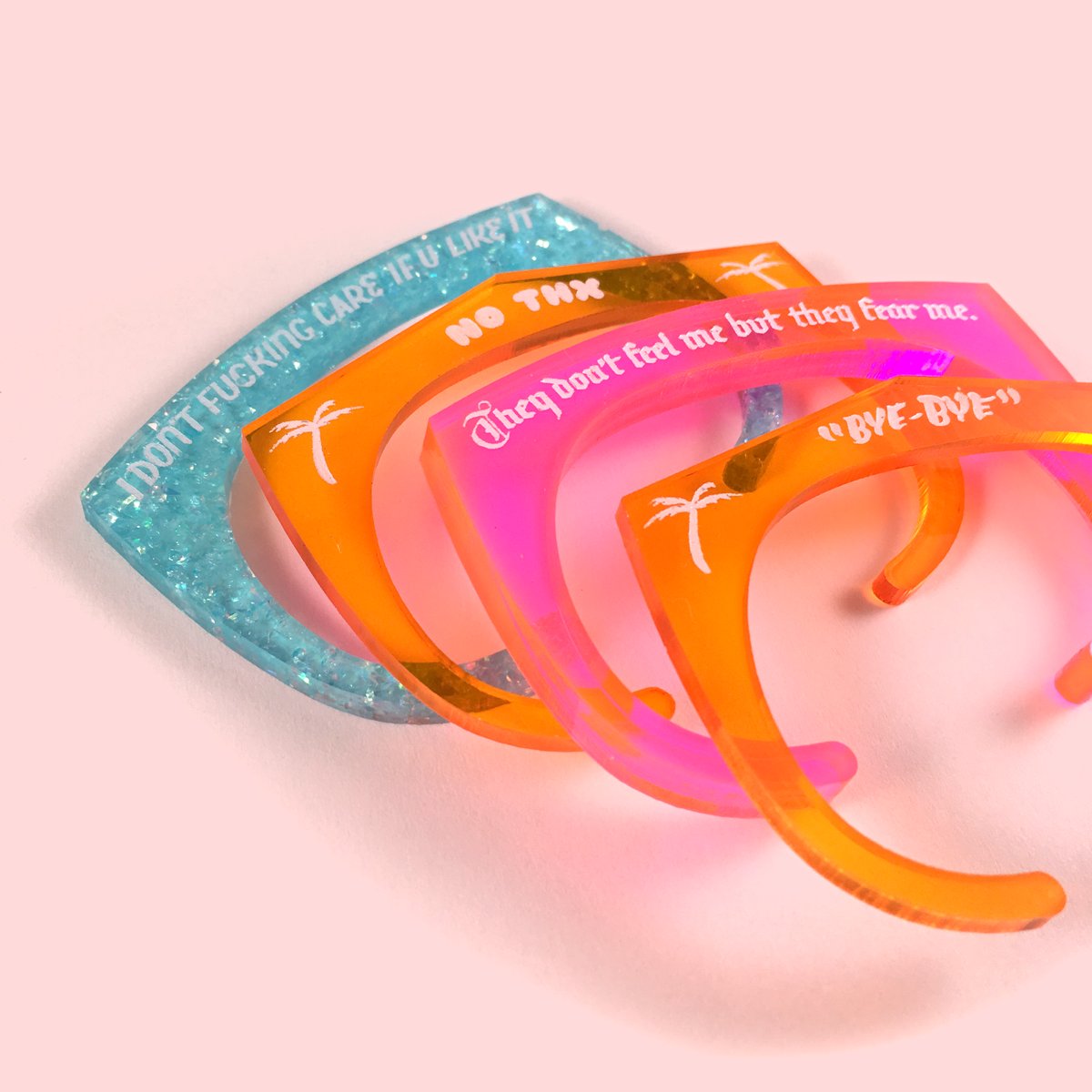 The Millie acrylic cuff bracelet
Don't you compare me cause there ain't nobody near me
They don't see but they hear me
They don't feel me but they fear me I'm ...
The Millie. An homage to a Weezy classic.
Laser cut & hand-painted by yours truly in Austin, Texas.