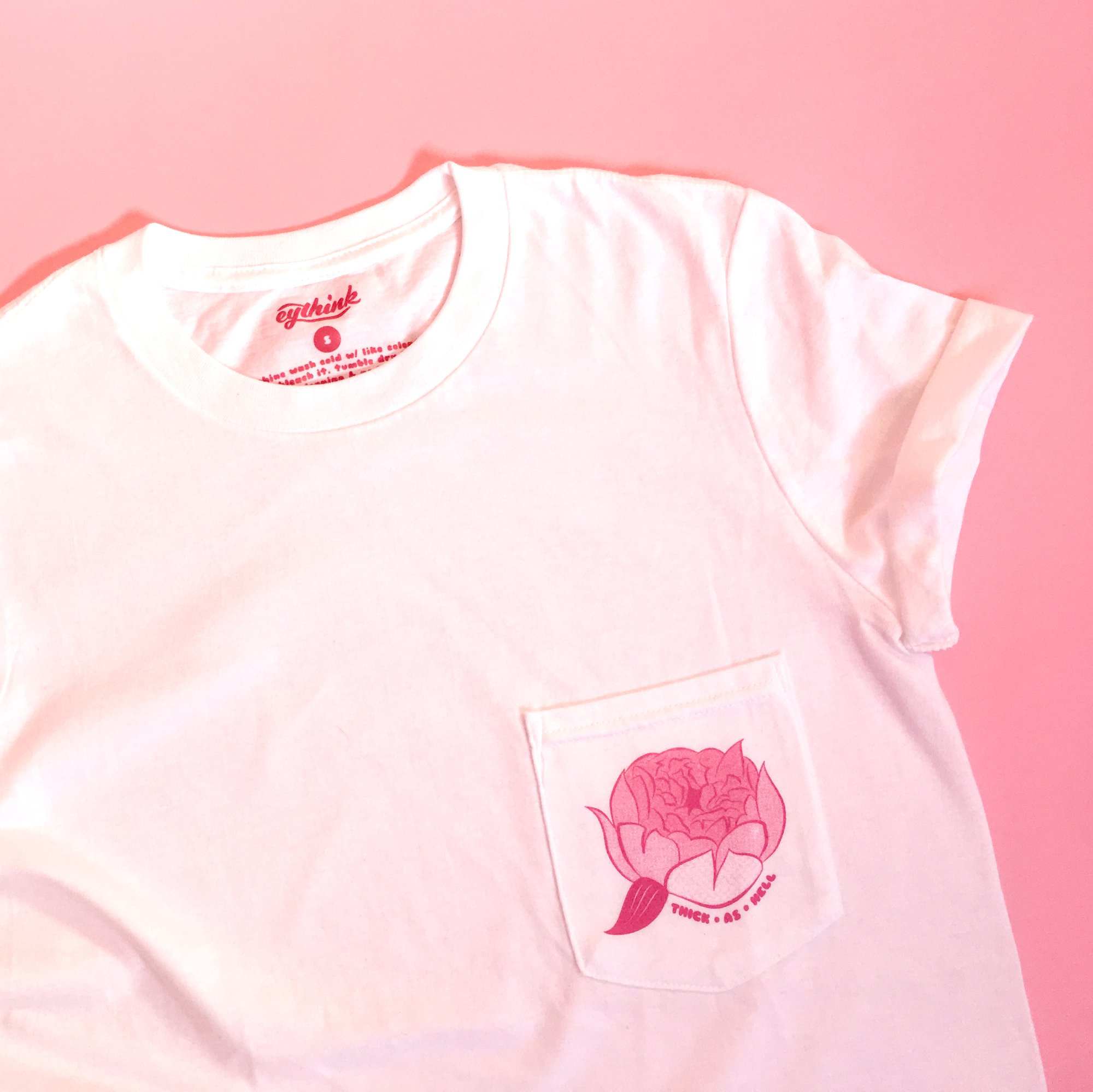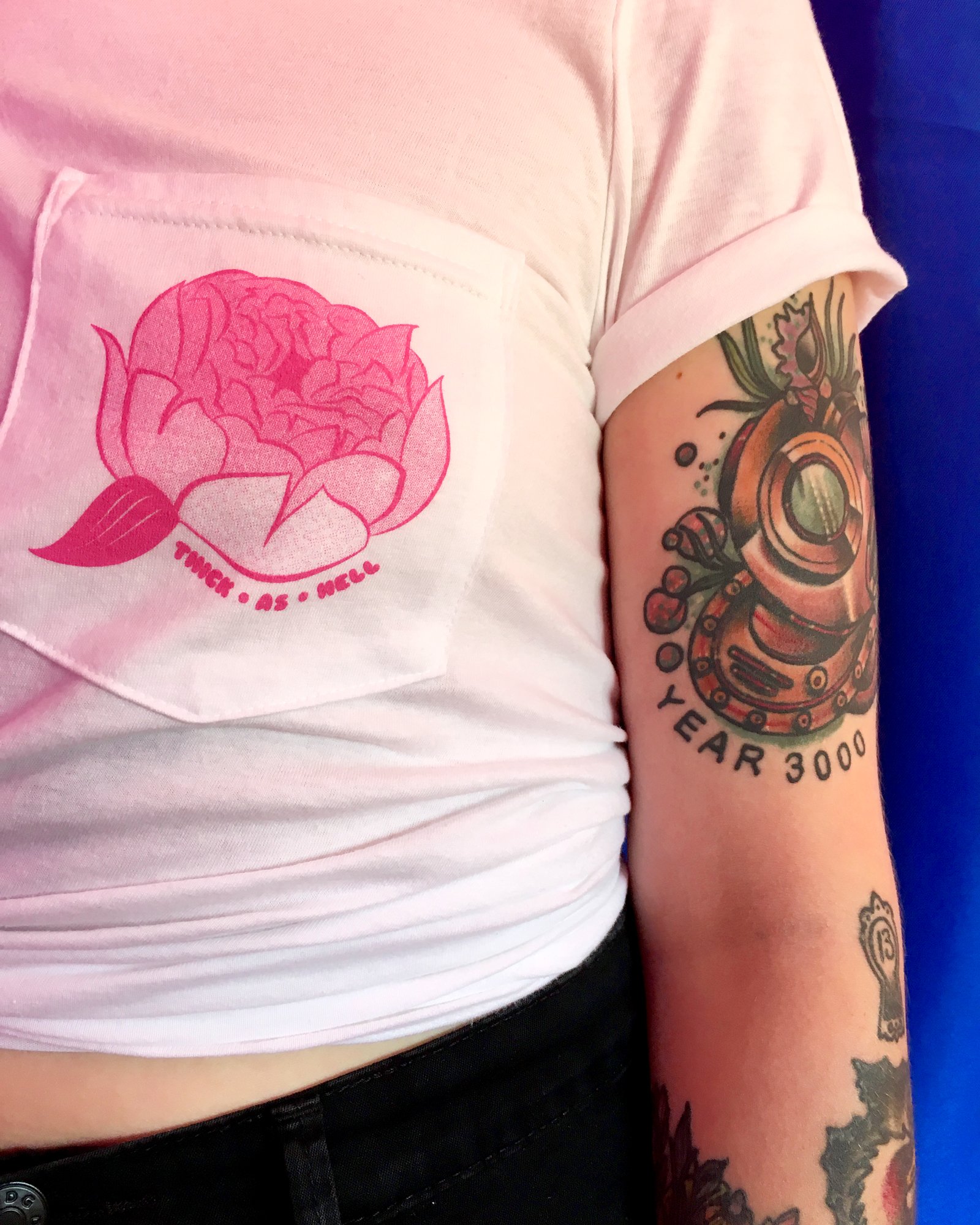 THICK AS HELL peony pocket tee
I like my body like I like my plant life: THICK! AS! HELL!
White 100% cotton pocket tee, printed in hot pink ink with my body type and favorite flower, right here in Austin, Texas.
If you need a size not shown here, convo me! I can get most any size for ya, and I'd love to.