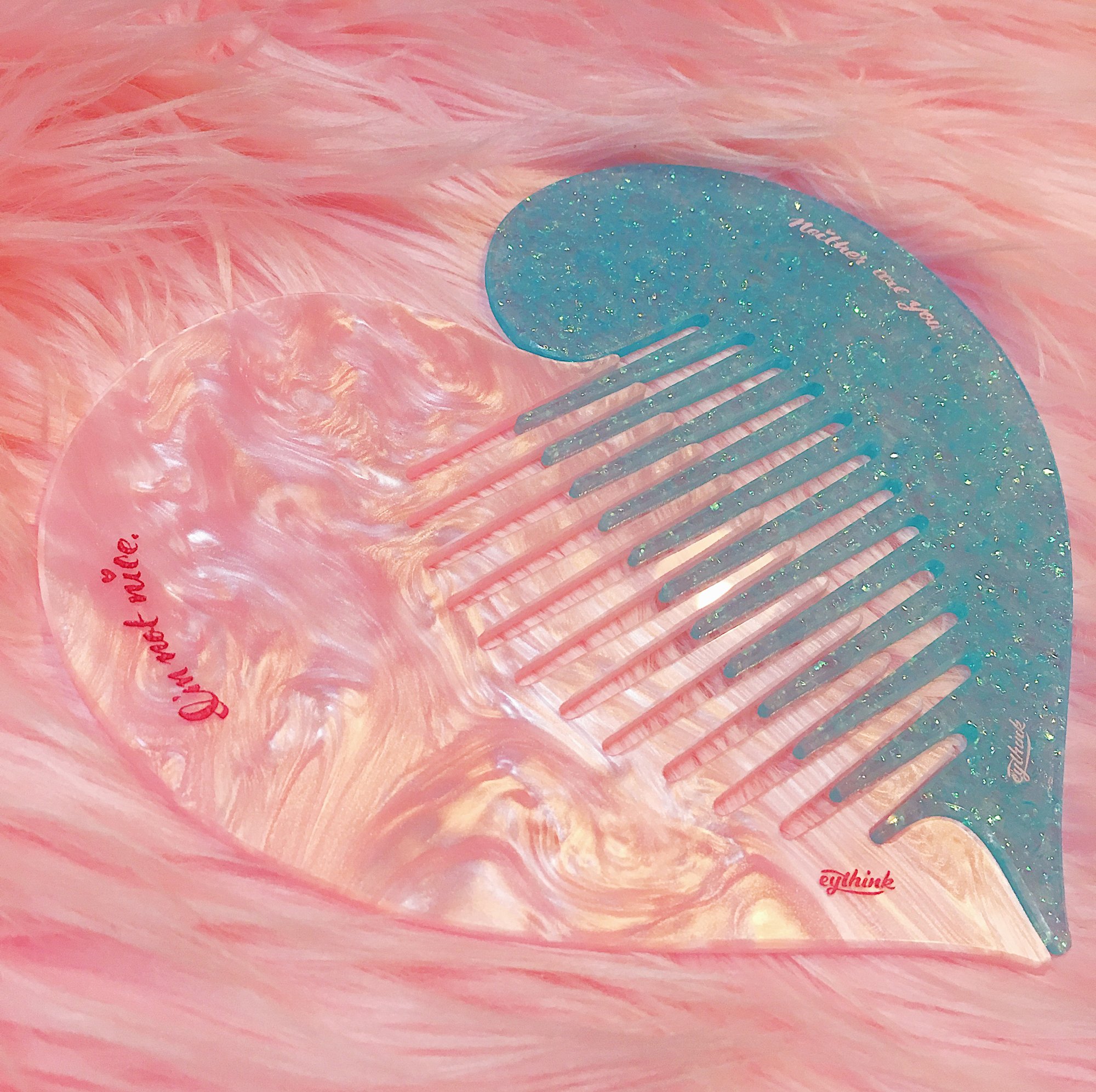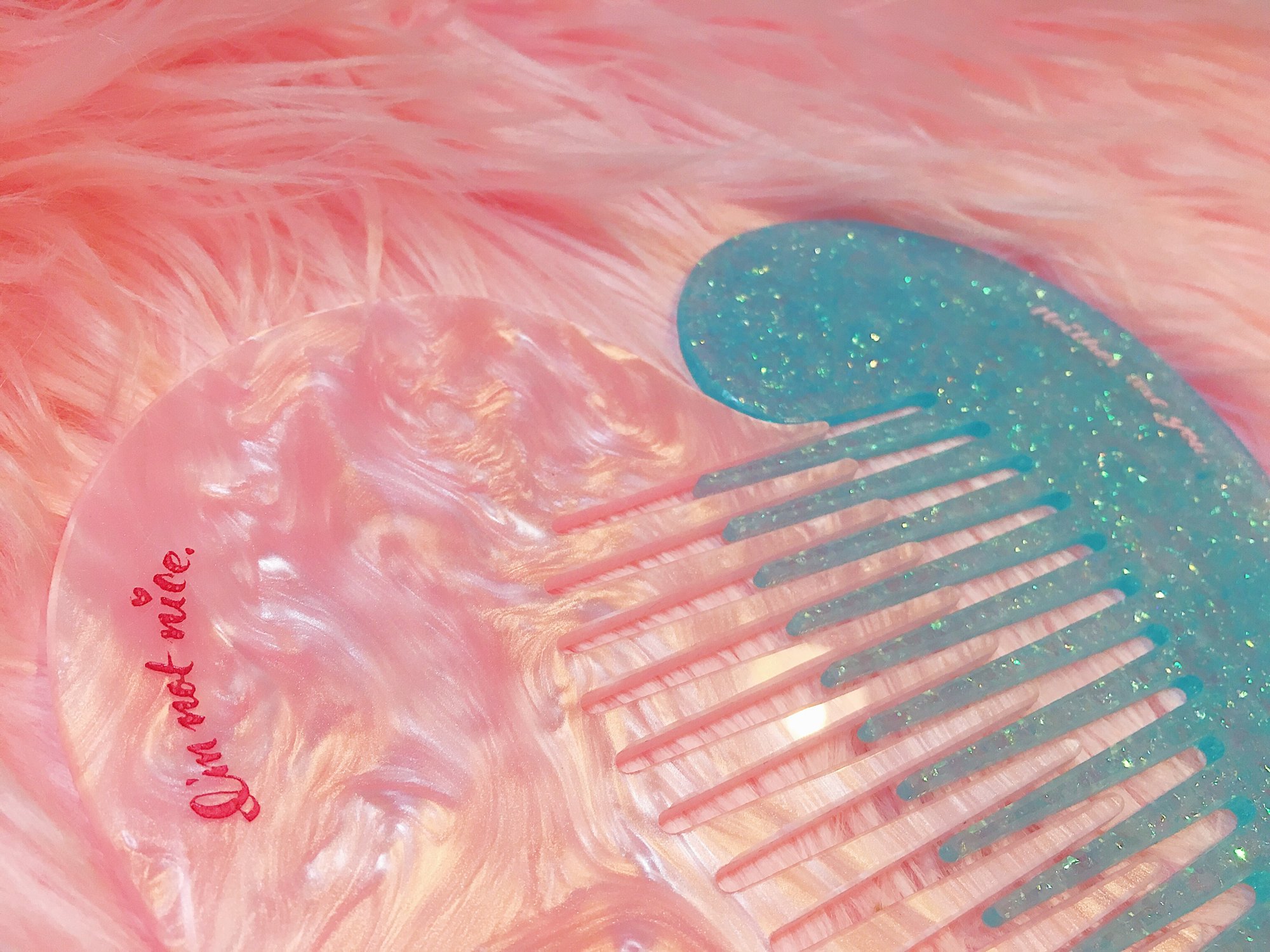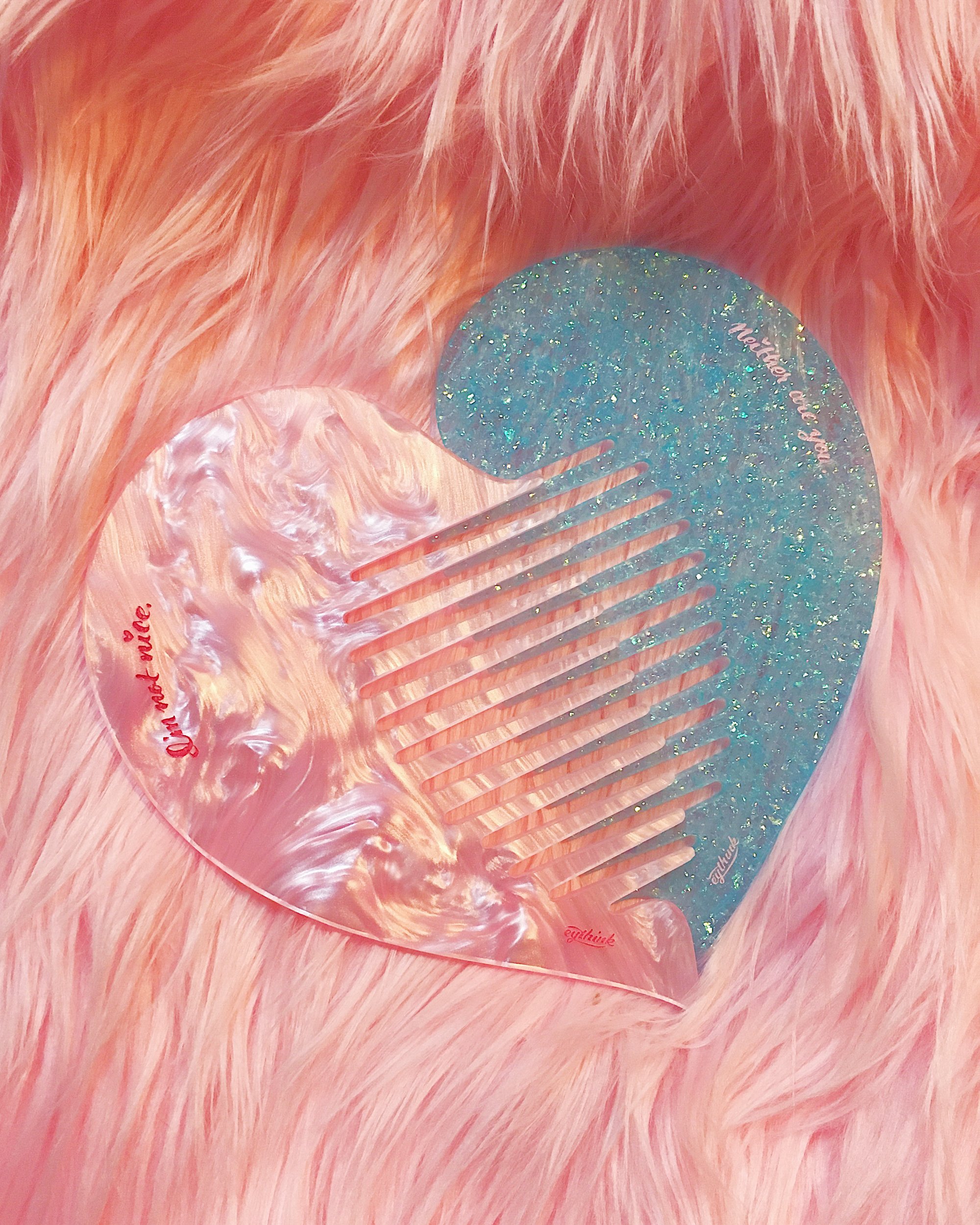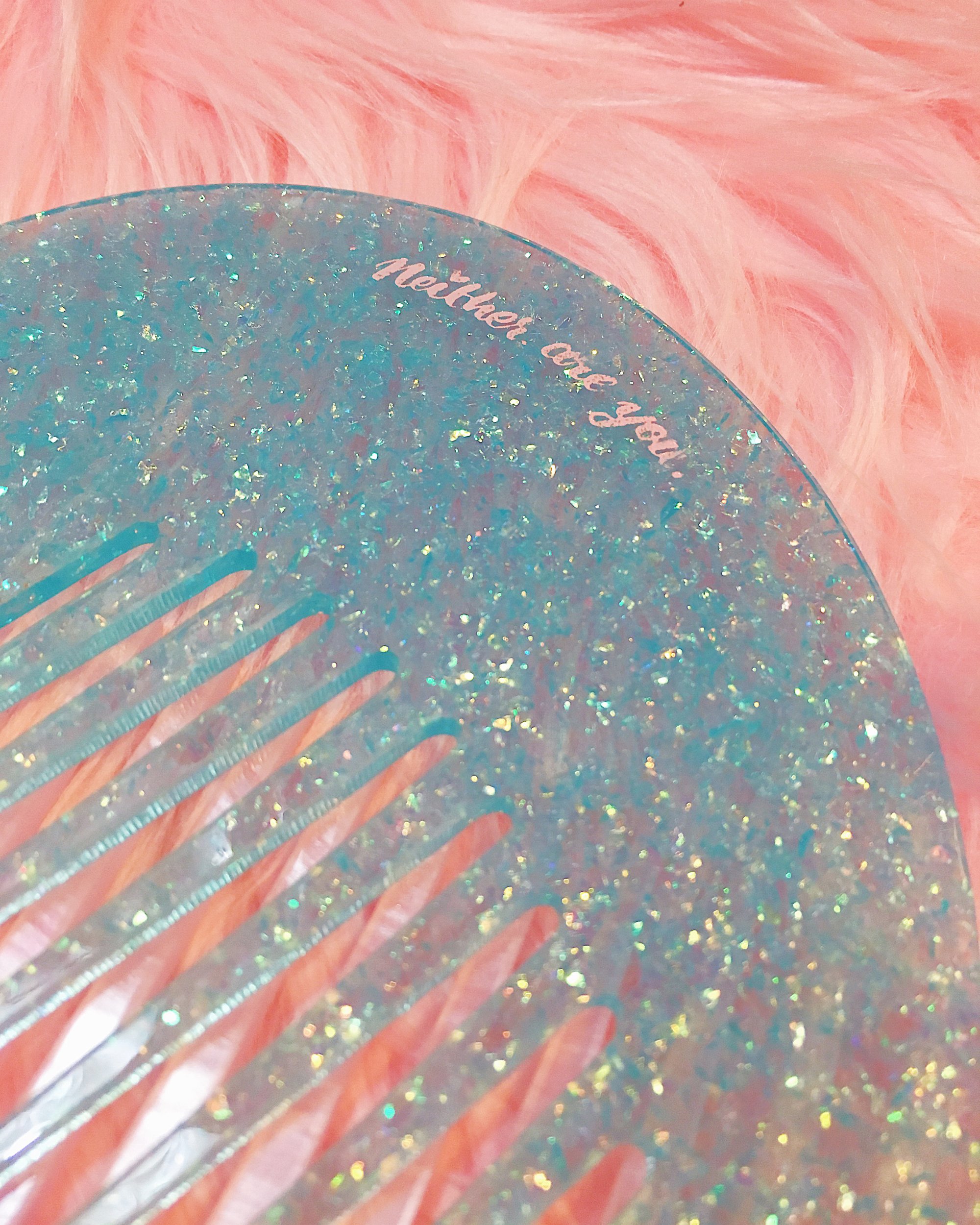 Retired: Not Nice BFF comb set
"I like bad bitches because they like bad bitches, too"
— Nicki Minaj, and also you.
This interlocking heart-shaped comb set is meant to be shared among bad bitch mutual admiration societies of 2. Each comb comes with a luxe satin bag for gift-giving.