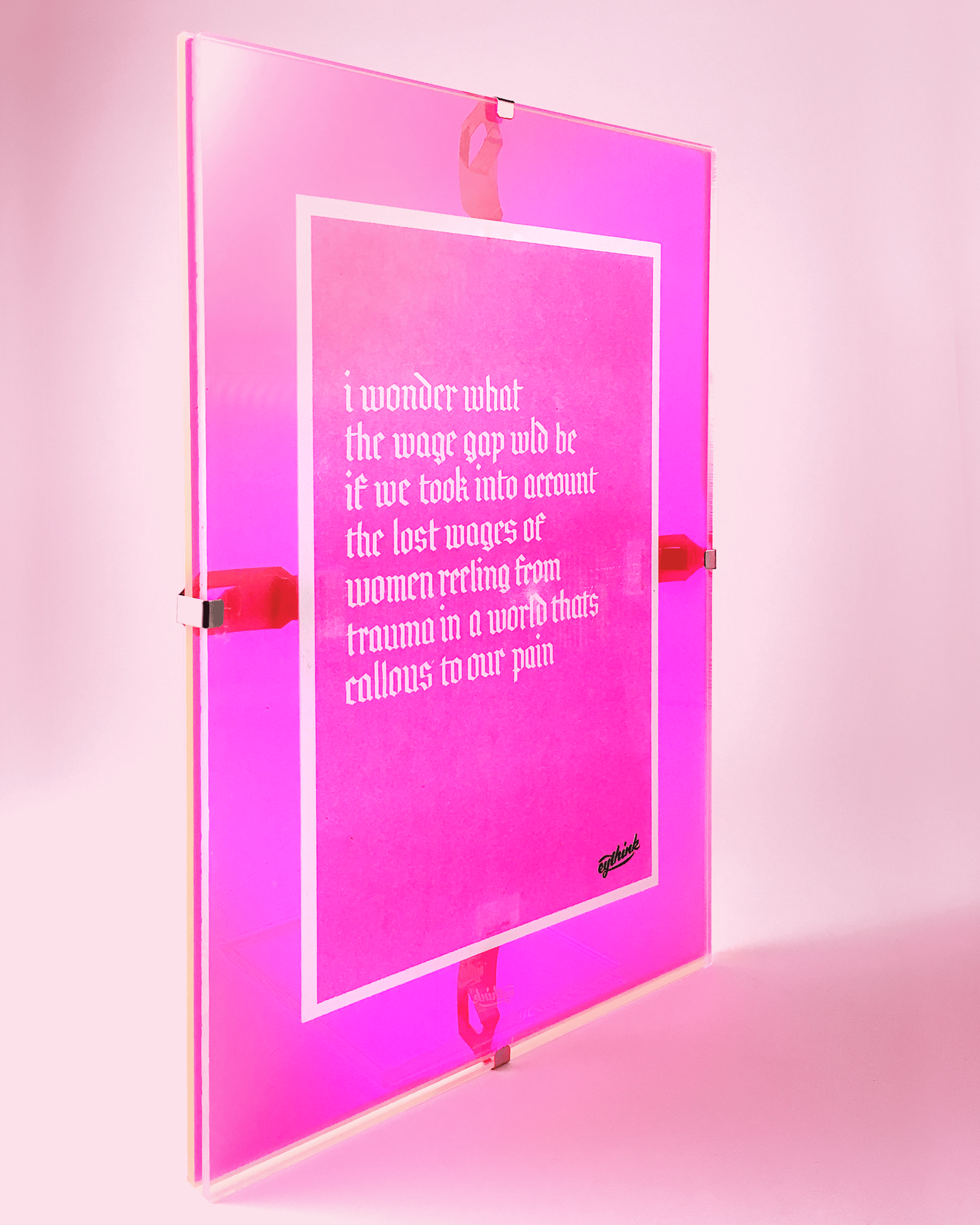 Retired: Wage Gap framed risograph print
Print reads, "i wonder what the wage gap wld be if we took into account the lost wages of women reeling from trauma in a world that's callous to our pain". If you know the answer, please reach out.
2-color risograph print measures 4" x 6"
Custom fluoro acrylic frame measures 6" x 8"