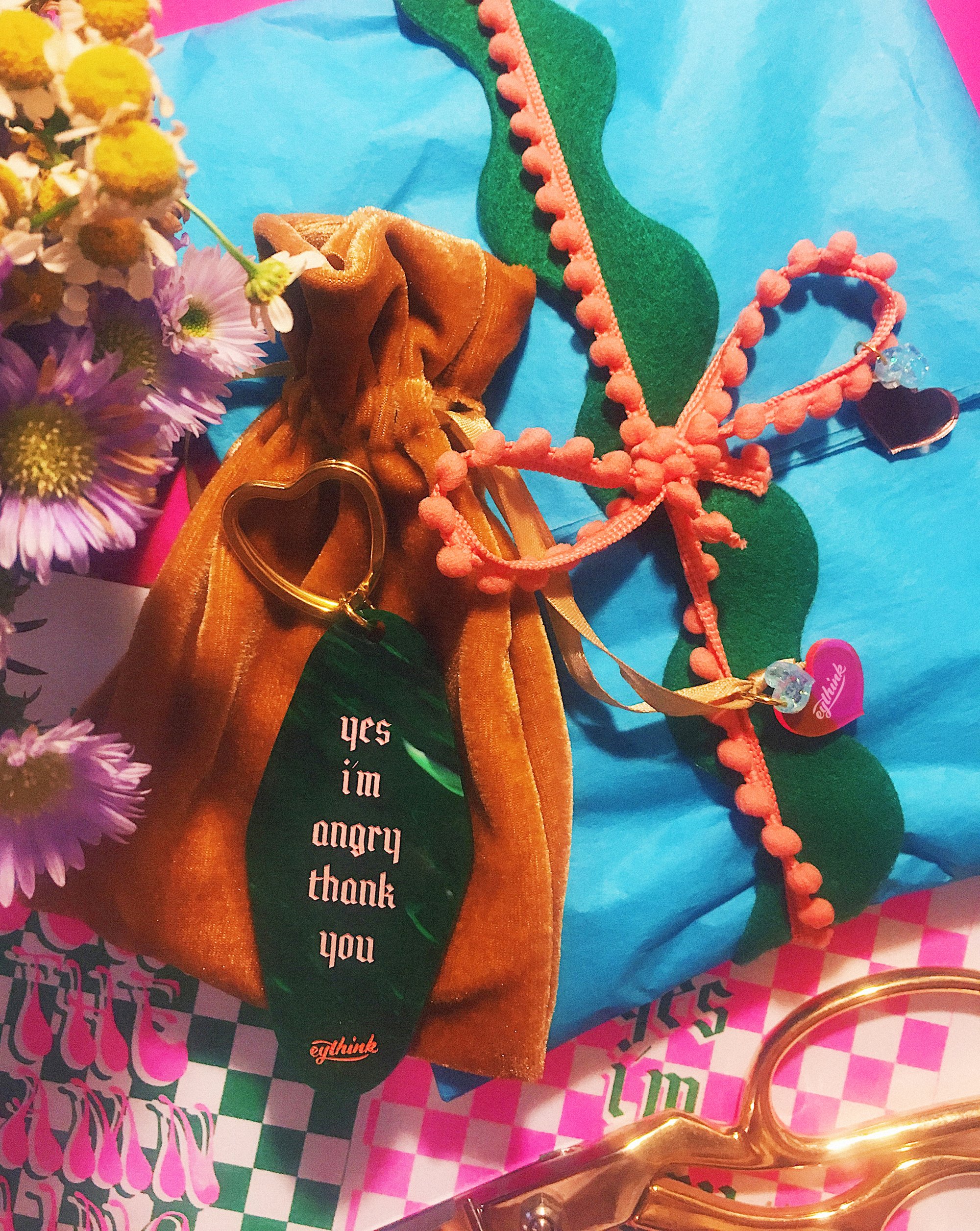 Gift wrapping add-on!
OMG I got the cuuuutest gift wrapping supplies this year, PLEASE give me an excuse to use them. All gift wrap options include CUTIE little Eythink heart charms!
The gorgeous gold velvet bags hold up to 5 or 6 small items— think Pretty Kitties, Motel key tags, Chelsey hairpins, Pop phone grips, I'm Bored pocket mirrors, etc.
The super cute tissue adorned with vintage vibey hand-tied bows with pom-poms, giant ric-rac, lace, etc., can be used for larger items like prints, tees, coaster sets, and Self-Interest mirror sets.
Note: Large Self-Interest mirror sets can ONLY be gift wrapped for local pickup! If you order a large set to be shipped and choose this add-on, I will provide the materials inside the box and you'll need to wrap them yourself upon arrival.